Using home spa products to nourish skin and improve your mental health is not an arduous task. However, a single change in the body composition or pimples goes a long way, so you need to be extremely careful of products applied to your body.
Periodically, experts come up with product ideas clients can use to pamper their bodies without emptying their accounts. Some of these health beauty treatments are in this content. In addition, you should understand that they are available in the closest beauty store or click here to get them online.
How home spa improves mental health improvement
According to research, spending a few minutes at a spa provides numerous benefits to the general welfare. A spa therapist in the US expresses that the positive impact of body treatment on mental health reduces depression and anxiety levels. Spending at least 20 minutes at a spa space sharpens your mind for daily productivity. Common importance of how home spa product and activities include;
It makes you sleep well
Having a problem sleeping has a significant detriment on mental health, so professionals advise engaging in-home spa to relax your muscles and provide a better night's rest. The human body needs a certain percentage of serotonin that converts to melatonin(sleep hormone) to improve sleep and reduce pain. When you have proper mental health, you do not need to book a session for healthier living therapy.
Similarly, when you soak your body in warm water, your body's internal temperature drops, thereby signaling rest. A proper home spa lowers blood pressure and improves circulation, which prompts positive mental health.
Combat depression
Spa treatment like meditation, massage therapy, and aromatherapy proves to combat depression; consider engaging in the spa soon to have positive mental health. Afterward, research proves that massage therapy reduces the hormone cortisol(stress hormone) by 50% as it increases the production of dopamine and serotonin in the body.
Both serotonin and dopamine are mood stabilizers that make the body feel good. Similarly, aromatherapy and meditation focus on the present moment and alleviate any sign of depression by increasing an individual's positive feelings. If you adhere to these mindfulness and acceptance workbook for depression, you will experience healthy mental wellness in no time.
It promotes relaxation
Home spa creates an aura of relaxation, which enables you to recover from any daily physical stress. Research shows that to reduce anxiety, simply soak yourself into warm water as frequent massage also helps to build up tight muscles around your neck or shoulders. Traditional foot massage is another opportunity to increase mental and physical health as it ensures muscle relaxation, which prompts easy blood flow in the joint region.
A survey proves that good mental health assists in midlife crisis treatment, so consider your life therapy products today as your first option.
Boost confidence
Good self-esteem indicates optimal health. When you provide adequate attention to your body, it makes you care about attaining your dreams.
Regular spa & exercise increases dopamine and serotonin, which develops self-esteem and nourishes the skin. In addition, when you take care of the body, it reduces inflammation, relaxes the muscles, and enhances. Body detoxification, thereby projecting a positive view of yourself.
Standard home spa items you should get soon
Eucalyptus Spearmint Bath Set
It is available at an affordable price with a home delivery option. This bath set contains a steamer tablet, bath oil, bubble bath, natural mint fragrance, shower gel, among others. For antioxidation, relaxation, stress relief, or aromatherapy, consider the Eucalyptus spearmint bath set.
Pros
It helps to keep the body, soul, and mind relaxed.
This product contains essential minerals for holistic health.
The packages contain personal notes which can create an impression of Christmas or the festive season.
Cons
Some clients express that it contains small shower steamer tablets.
Also, newbies might not know the required product to apply when bathing.
Luxury Epsom products are effective for reducing stress levels, swelling, and aches. It has a 100% customer guarantee for promoting skin healing and moisturizing the skin. If you experience pain, tension, or stress, use Luxury Epsom salt for an aromatherapy bath.
Pros
It enhances healthy skin.
Luxury Epsom has a great scent.
It is a pleasing brand that can serve as present
Cons
It is not available in different varieties
The product is quite expensive
Facial steamers are valuable items for moisturizing the skin and providing nutritional essence to the body. It uses high-tech devices to sterilize to provide a perfect facial spa, thereby creating an aura of confidence in yourself.
Pros
Fine product as it helps to beautify the home.
It helps to soften the skin.
This steamer is a quality product you should get soon.
Cons
Newbies might experience difficulty during use.
Some enthusiasts complain about the need for arm extension
This tea set is a lovely anti-aging, stress relief product you should try soon. It contains natural formulations that relax the mind to ensure holistic mental health. In addition, everything you need for bathing, like an eye mask, bath salts, shampoo, shower gel, etc., is in the set.
Pros
This set is a complete package for bathing
It makes you feel calm and relaxes the mind
The boxes project a great scent.
Con
This bath bomb product helps to relax and moisturize the skin. Its scents are available in Vanilla, strawberry, mango, melon, etc. If you want a special gift for the woman you love, consider this product.
Pros
It is practical and affordable.
The product is available in different variants for individual preference.
It moisturizes the skin
Con
You might experience bathroom stains after use.
Organic bath bombs set
This bath set is effective for every gender irrespective of age and serves as an excellent gift during the festive season. It helps moisturize the skin and contains organic ingredients that do not harm the skin.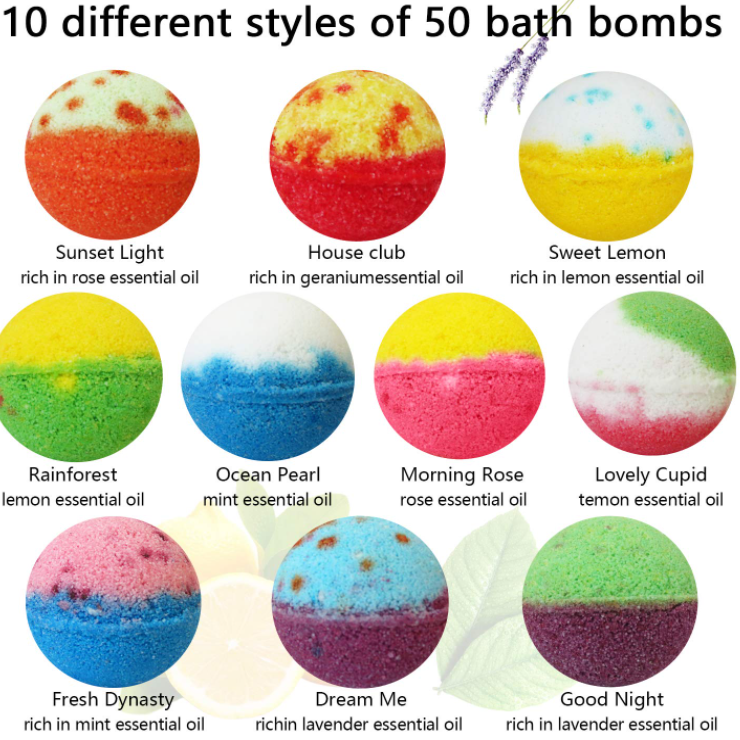 Pros
It has a pleasant smell and color.
The product remains undissolved after a long bath.
Organic bath bombs are the perfect choice for their price.
Con
Some users express it is not a good choice for sensitive skin.
This product is a luxurious bath bomb manufactured in the US and contains citric acid, baking Soda, thistle, etc. It is a perfect choice for smoothing and relaxing the skin.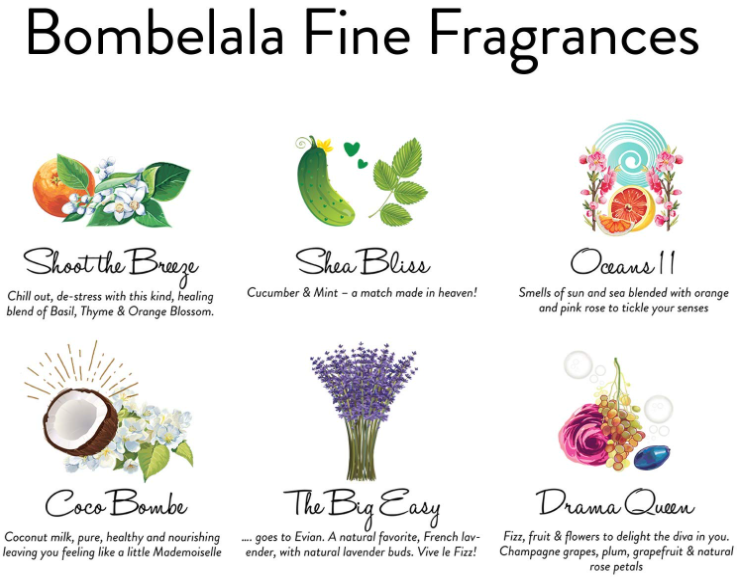 Pros
Users experience little or no harsh effects.
It contains essential organic ingredients that beautify the skin.
The product has fancy colors with a pleasant smell.
Con
Sometimes, the product appears too well sealed.
Conclusion
The right home spa products help to improve mental health and nourishes the skin. Your life therapy offers excellent brands that are effective for several customers. With a few clicks, you can get your demand at your doorstep with zero stress.