The world is going through an exceptional inflation crisis owing to the increased petrol prices and post-pandemic as well as the war after effects. It has been very difficult for people to make both ends meet. However, in all honesty, tough times call for some extraordinary planning.
Let's have a look at some of the ways by which we can save up and get rid of the problems effectively.
Make Your Own Nuts Milk by Investing in Good Nuts Milk Maker
Store-bought nut powder is expensive; making nut milk at home can help save bucks. For this, you need to buy raw nuts, soak them properly in water, drain and rinse and blend them with water. Strain the nut milk. You can sweeten it also if you desire.
Make Your Own Dessert Like Ice Cream, Smoothy, Or Slushie at Home
Homemade ice cream and smoothies are a great way to save, and it is more nutritious and yummier. For instance, if we want to make vanilla ice cream, we need two cups of whipping cream, two cups of half and half cream, 1 cup of sugar, and 2 tsp vanilla extract. Fill the cylinder of ice cream to not more than two-thirds. Serve the ice cream and enjoy.
Buy Meats on Sale
Meats on sale are a good option as it helps save and store it properly and ensure less waste. It is a great way to combat the effects of inflation.
American dinners are often dominated by meat, but it doesn't have to be that way. Make meat the accent of the Meal instead of the center of attention to save money. Emphasize various colorful vegetables and plant proteins, such as beans, tofu, quinoa, and nuts. In addition, plant-based diets appear to have health benefits.
Watch For Sales When Buying Fruits and Vegetables
For example, replace the more expensive fruit or vegetable listed in a recipe with a cheaper item. Furthermore, fruits and vegetables tend to be less expensive when they are in season. In the frozen section, you'll find better deals on foods that are out of season. During peak season, you can also shop at your local farmers' market, which is often cheaper than the grocery store.
Cook Strategically
Cook some extra amount for dinner so that you can use it up for the next Meal. In this way, there is less cooking and more saving up.
Regularly Check on The Clearance Section
Always check on the sale items. Make your meal plan according to the items that are on discount. The Meal made in this way can be easy on the pocket, and the whole family can enjoy nutrition too.
You can pick more food than you need when you see something that's a staple in your home on sale. In the long run, you will save money by making this unplanned purchase. Food that is freeze-able or shelf-stable will not waste.
Take The Time to Make Your Own Broth
You can freeze Carrot Peels, Celery Tops, Onion Skins, and Bones from roasted poultry. Once you have enough scraps, could you place them in a large stockpot? Fill the pot 3/4 of the way with water and add herbs such as bay leaves, thyme, and parsley.
After that, lower the heat and bring it to a boil. After simmering it for at least an hour, you have made your own homemade, delicious broth. You can freeze it for up to six months or use it within one week.
Wrap Up Meals
Switching your diet to whole grain, more nutritious, and low-calorie energy-dense food in the form of a wrap is ideal as an on-the-go meal. For instance, using vegetables in the wrap cuts down on a lot of expenses and helps maintain a budget.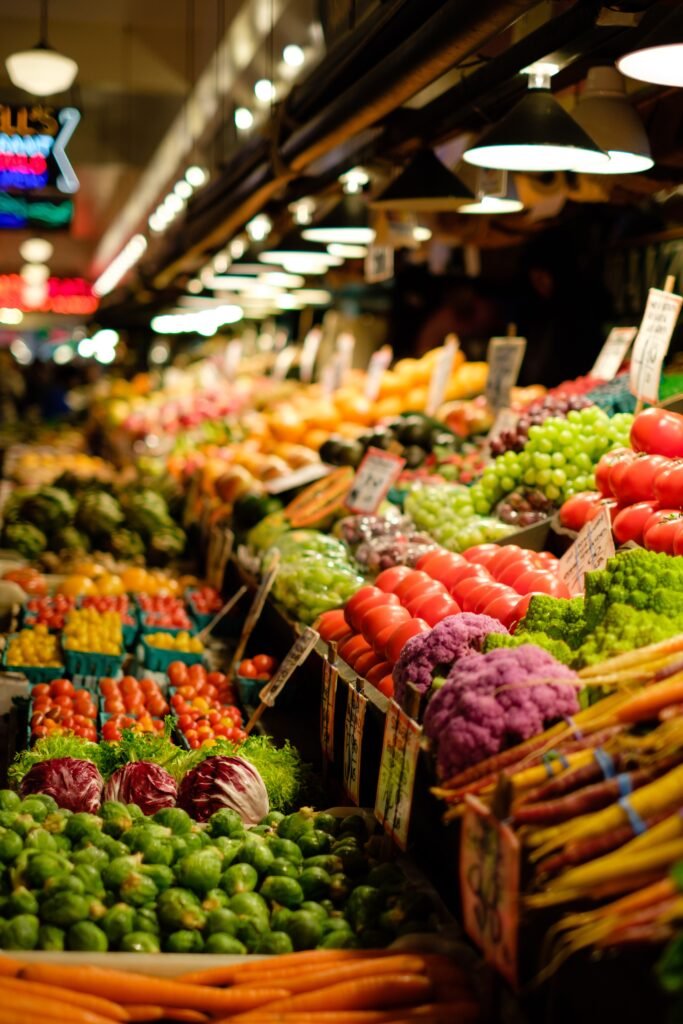 Seasonal Shopping
It is more expensive and less flavorful to buy fresh products which are not in the season. Wait till your favorite products are back in the season to have the greatest returns on your investment.
Don't Bother with The Sweets
You might have serious sweet teeth. Depending on how much sugar you consume, the more sugar your body craves. So, you need to limit the number of sweets you pick at the grocery store. Learn to curb your cravings and stop buying cookie and brownie mix boxes. This will let you save money and be healthier.
You Can Shop for Groceries Online
A good way to keep your grocery budget under control is to do this. You wouldn't want to add all the items in your cart on your phone's calculator, so you wouldn't do it often.
If this is the case, you will not know the total until everything is added. In contrast, buying groceries online, especially from any nearest local stores, will pay before picking them up. Doing this can adjust your budget before paying in case you go over.
Incredibly Affordable Meals
Vegetables and fruits are natural products, so they are incredibly affordable. Therefore, your diet should mainly consist of healthy grains and fruits. More vegetables and fruits in a diet also equal a lesser amount of money.
Conclusion
You probably know how quickly your food bill can go out of control if you track your spending. You might find it challenging to control this budget category, yet it's one of the coolest to modify when the budget requires to be balanced.